Car
We offer car servicing (resetting the service light as part of the service) and repairs (exhaust's, battery, brakes, tyres etc….) We are a Car MOT Testing Station. We have full Autel diagnostics/fault finding equipment.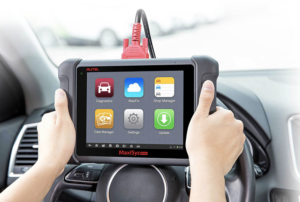 Tyres
We supply and fit all makes and sizes of tyres for Car, 4×4, ATV, Motorcycle, Wheelbarrow and Tractors.
We can fit and balance up to 23"steel and alloy car wheels.
We offer a Motorcycle tyre fitting service for both on and off road.
We stock a good range of car, light commercial, atv, trailer and 4×4 tyres.
We have over 40 years experience in the industry and can advise on the most suitable tyre for your needs.
If you would like a quote please enter on the contact form below your tyre size, make required (ie budget, or named brand eg Firestone, Michelin, Maxxis) usage (summer, winter or all season, all terrain, mud terrain, off road, road) and if they are to be fitted to alloy or steel wheels.
We stock aftermarket T.P.M.S (Tyre Pressure Monitor Sensor) that we install meaning you don't need to go to the main dealer.