Paul Gowland ATV has been established since 1987. Our core business is ATV Quad Bikes and we sell the best product on the market, Honda. We have been a Honda Main Dealer since 1995 and we offer a full back up service including warranty, servicing and repairs as well as a wide range of accessories and tyres to suit your ATV needs.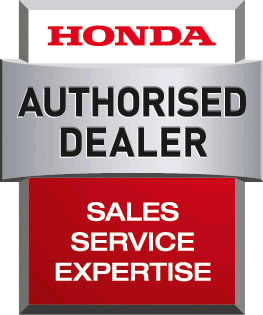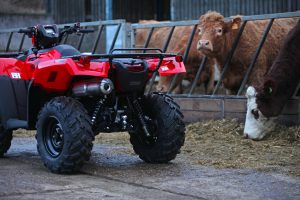 Independant Rear Suspension (IRS)
216mm travel with pre-load adjustable twin shock absorbers to give a smoother, more controlled ride over harsh terrain. Towing capacity is increased 55% to pull up to 600kg.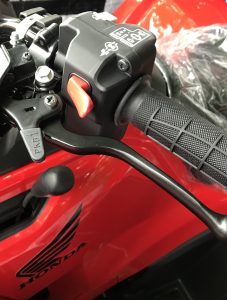 Automatic Transmission
Automatic 5-speed transmission. Fuel efficient Dual Clutch Transmission (DCT) provides fast, smooth automatic shifting.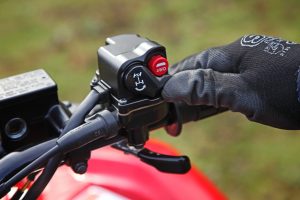 Diff Lock
Allows you to simply lock the front differential, driving full power to all wheels – a real benefit in loose rocky terrain or deep muddy, boggy conditions.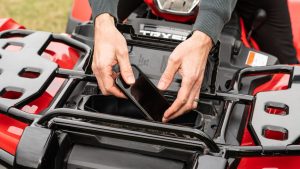 Bigger, Stronger Racks
New racks with additional tie-down points with 45kg front and 85kg rear carrying capacity allow easy on-board transportation or fitting a range of versatile attachments.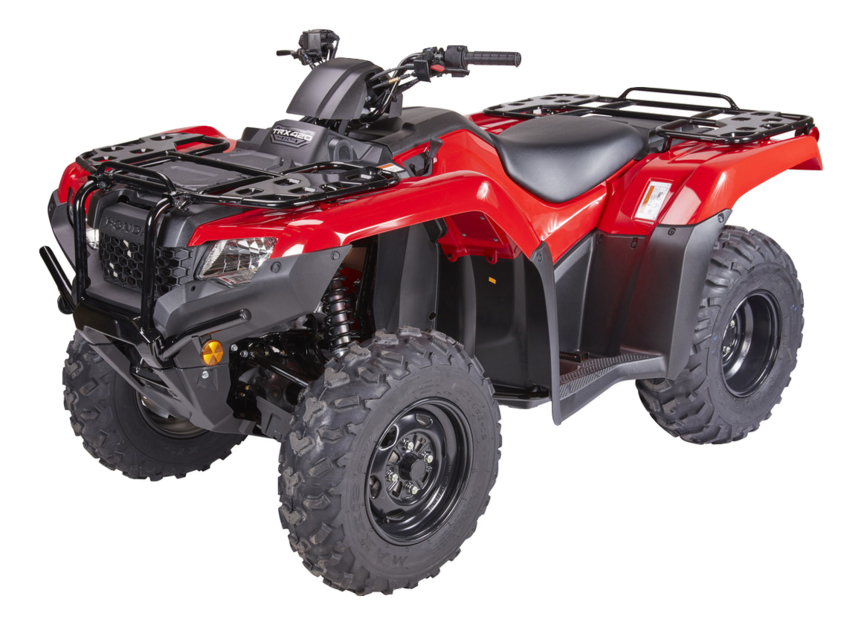 2WD, 4WD, Automatic, Electric Shift, IRS, Manual, Power Steering, TRX 420
Performance, ability and durability. The Fourtrax 420 is a true mid-size all-round ATV with class-leading power...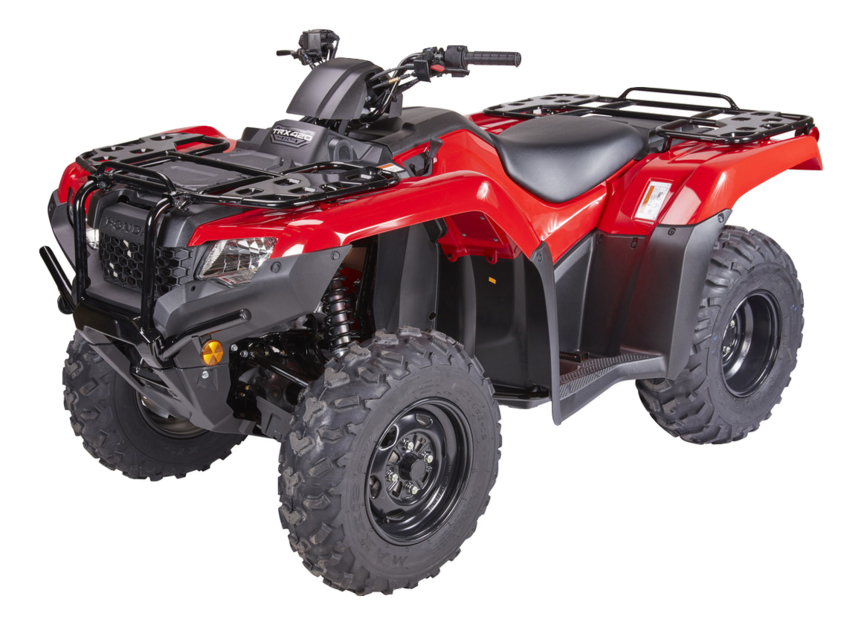 2WD, 4WD, Automatic, Diff Lock, Electric Shift, IRS, Manual, Power Steering, TRX 520
The ATV that just loves to get stuck in. The Foreman is a heavy-hitting ATV built for hard work and hauling big...
Free TrakKING Datatool with every New Honda.
Getting the job done matters, so having your ATV stolen can cause major disruption on your farm. To make things worse, the cost of rural crime is at its highest since 2013.
That's why we're including a Datatool TrakKing Adventure with every new ATV and Pioneer UTV purchased from 1 November 2018 at participating dealers. And because we understand you can't put a price on peace of mind, it comes fitted at no extra cost. The only cost is a monthly subscription to activate the device of £9.95 per month.
ATVs were the most commonly targeted items on farms by criminals last year, accounting for £2.3m of claims to the insurer NFU Mutual.
How it Works…
read more HERE