Paul Gowland ATV has been established since 1987. Our core business is ATV Quad Bikes and we sell the best product on the market, Honda. We have been a Honda Main Dealer since 1995 and we offer a full back up service including warranty, servicing and repairs as well as a wide range of accessories and tyres to suit your ATV needs.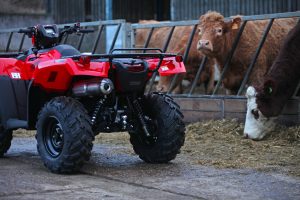 Independant Rear Suspension (IRS)
216mm travel with pre-load adjustable twin shock absorbers to give a smoother, more controlled ride over harsh terrain. Towing capacity is increased 55% to pull up to 600kg.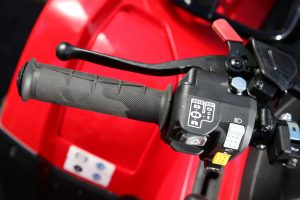 Automatic Transmission
Automatic 5-speed transmission. Fuel efficient Dual Clutch Transmission (DCT) provides fast, smooth automatic shifting.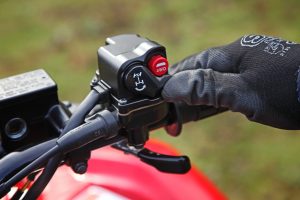 Diff Lock
Allows you to simply lock the front differential, driving full power to all wheels – a real benefit in loose rocky terrain or deep muddy, boggy conditions.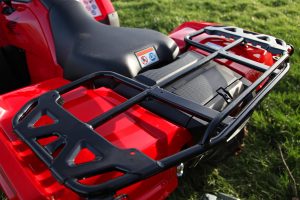 Bigger, Stronger Racks
New racks with additional tie-down points with 45kg front and 85kg rear carrying capacity allow easy on-board transportation or fitting a range of versatile attachments.